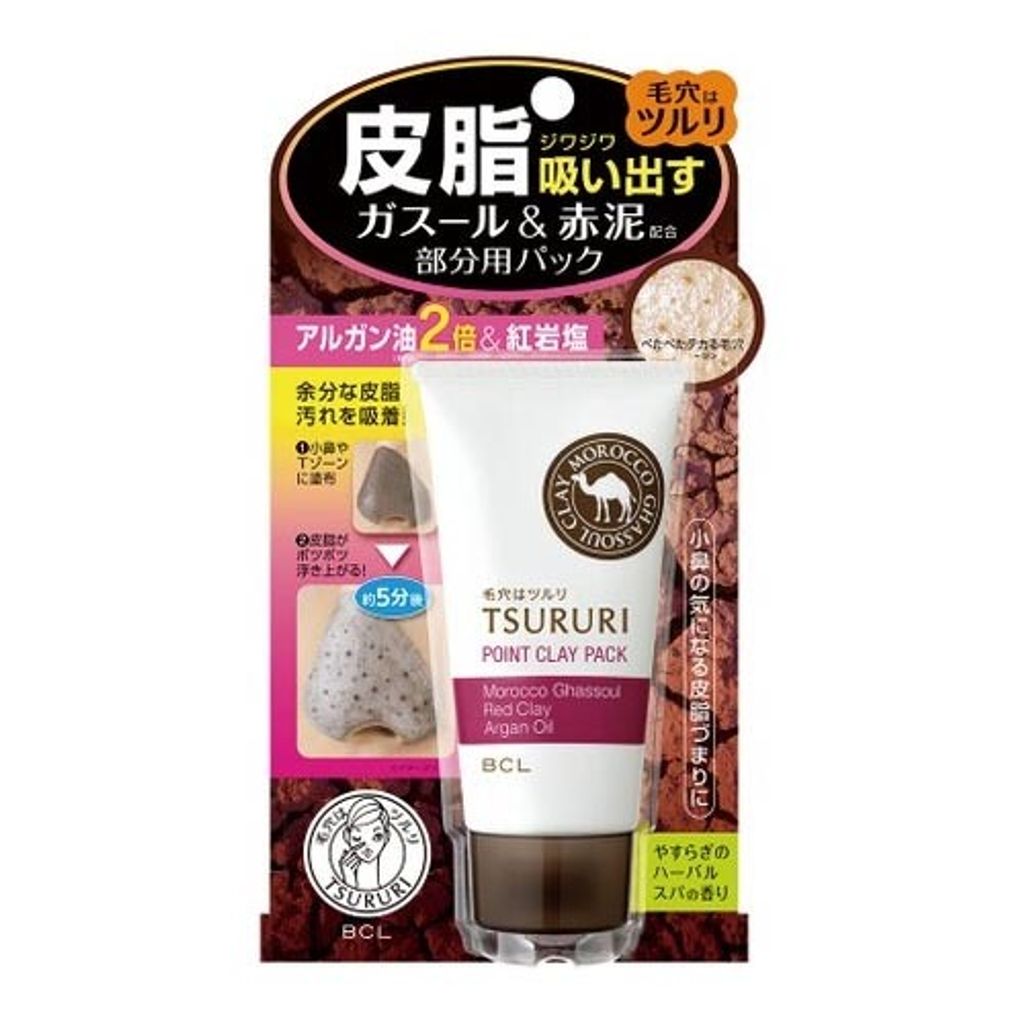 BCL Tsururi Point Clay Pack 55g (小鼻粉刺清潔鼻膜)
A clay pack for part which removes excessive sebum and pore soiling of the nose and T zone by adsorption. Morocco Gasol and Red Clay combine two types of clay with a rock salt scrub. After 5 minutes of spreading on the skin, signs of rinse off when the pots and sebum float up.

添加蜂王乳精華、苦橙果皮精華滋養保濕成分,含吸附髒汙成分、角質保養成分與保濕成分配合,配合的局部用敷膜,能夠密著肌膚的質地,輕敷5分鐘將皮脂髒污通通吸出來! 清爽草本清香。
*Direct imported from Japan/Taiwan.
| | |
| --- | --- |
| For single order above *RM100 | |