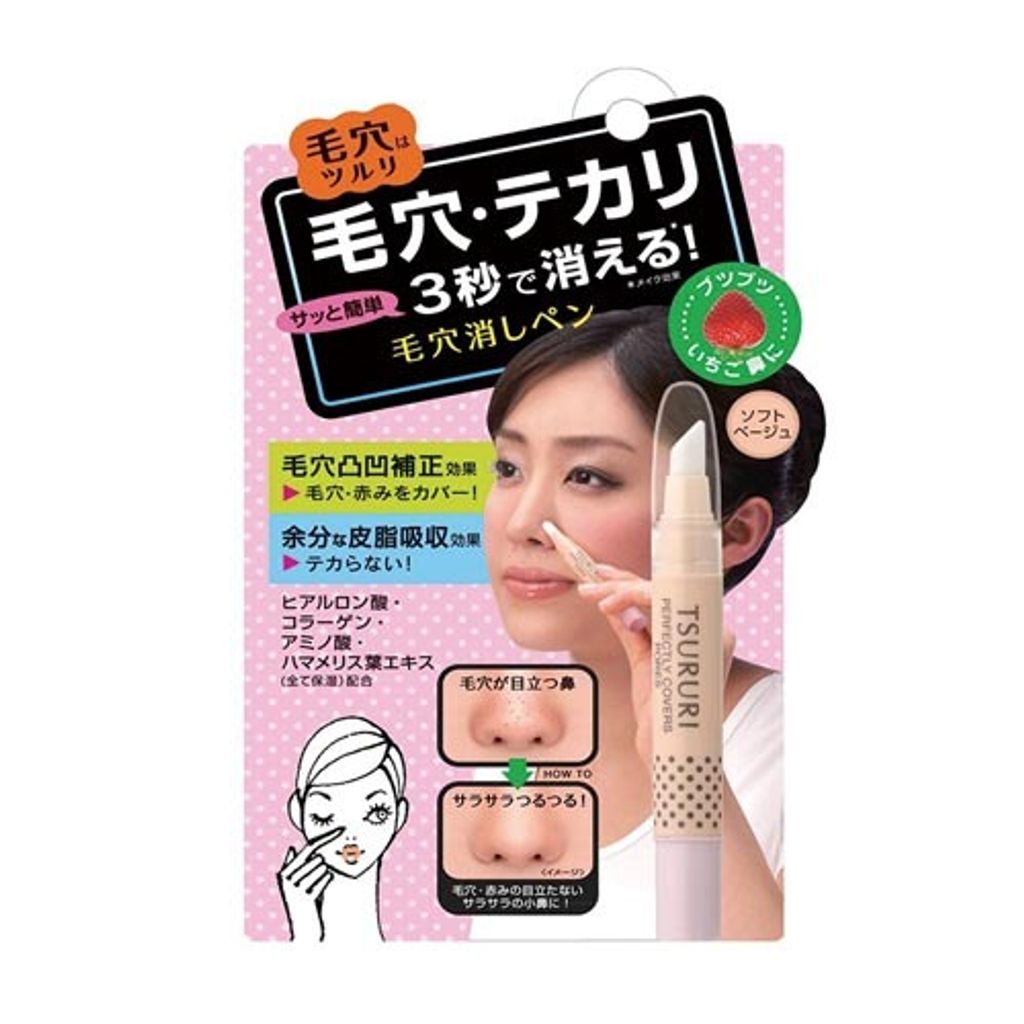 BCL Tsururi 3 Seconds Perfectly Covers Pores Concealer (小鼻毛穴遮瑕筆)
A specialized concealer pens for coverage of pores, especially good for t-zone. It helps cover pore, uneven skin, over redness, as well as absorbing excessive sebum from face. With skincare ingredients like hyaluronic acid (HA), collagen, amino acid for pore refining. In natural soft beige color good for natural coverage of over redness.
針對令人在意的毛孔凹凸、泛紅與油光,迅速補填修飾。斜切型短絨毛管口,貼合鼻翼好塗抹。筆型方便攜帶,在外補妝時的小幫手。毛孔平滑粉末密著凹凸、展現肌膚貼合粉底般滑順感。恰到好處的米色自然遮蓋修飾泛紅等膚色不均。保濕成分玻尿酸(玻尿酸鈉)膠原蛋白(水解膠原蛋白)胺基酸(丙胺酸)配合,配合肌膚緊緻成分金縷梅葉精華。
*Direct imported from Japan/Taiwan.
| | |
| --- | --- |
| For single order above *RM100 | |