AVANCE Shake Mist Fresh 100ml (清爽型保濕定妝噴霧)
This oil mist uses a two-layer formula that combines a pore-tightening water serum and a dewy oil. The water serum hydrates the skin while the oil encapsulates it to stop moisture from escaping the skin.
結合緊緻毛孔水精華與光澤美容油的雙層美容油噴霧。水精華成分帶給肌膚水潤﹐美容油則能預防水分蒸發。另外含有持妝成分,於皮膚外形成強力保護膜,防止脫妝。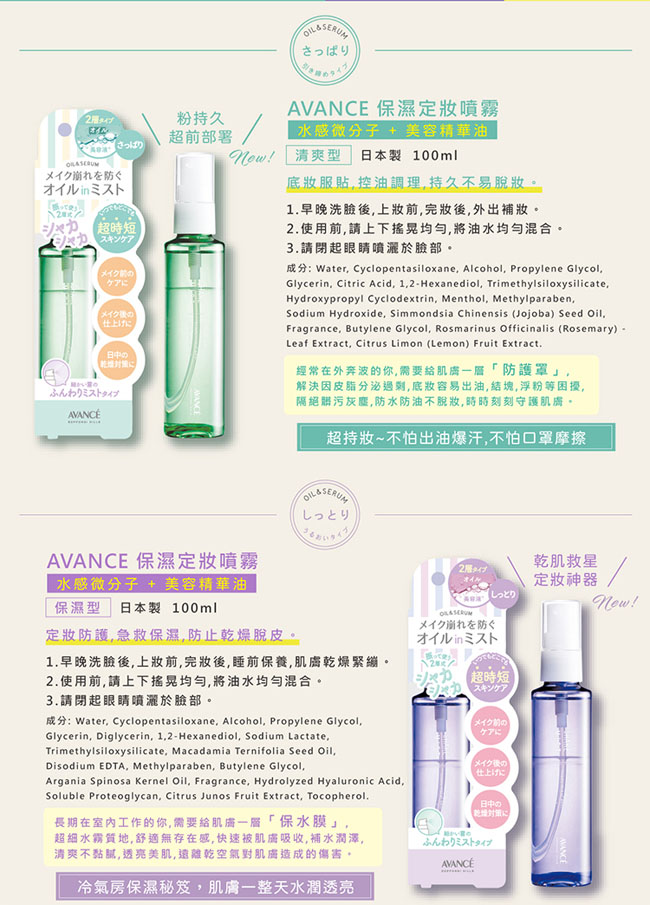 *Direct imported from Japan/Taiwan & 3-7 working days to be shipped.