ATOPALM Real Barrier Cream Cleansing Foam 150g
MLE ® Skin Barrier Formula containing the patented ceramide complex, when combined with the bubble cream technology, helps minimize the moisture loss from washing your face and provides a hydrating feeling by creating a layer that protects moisture on the skin, as if you applied a cream after wash.
The perfect for dry and sensitive skin. Contains no Parabens, Mineral Oil or artificial fragrance.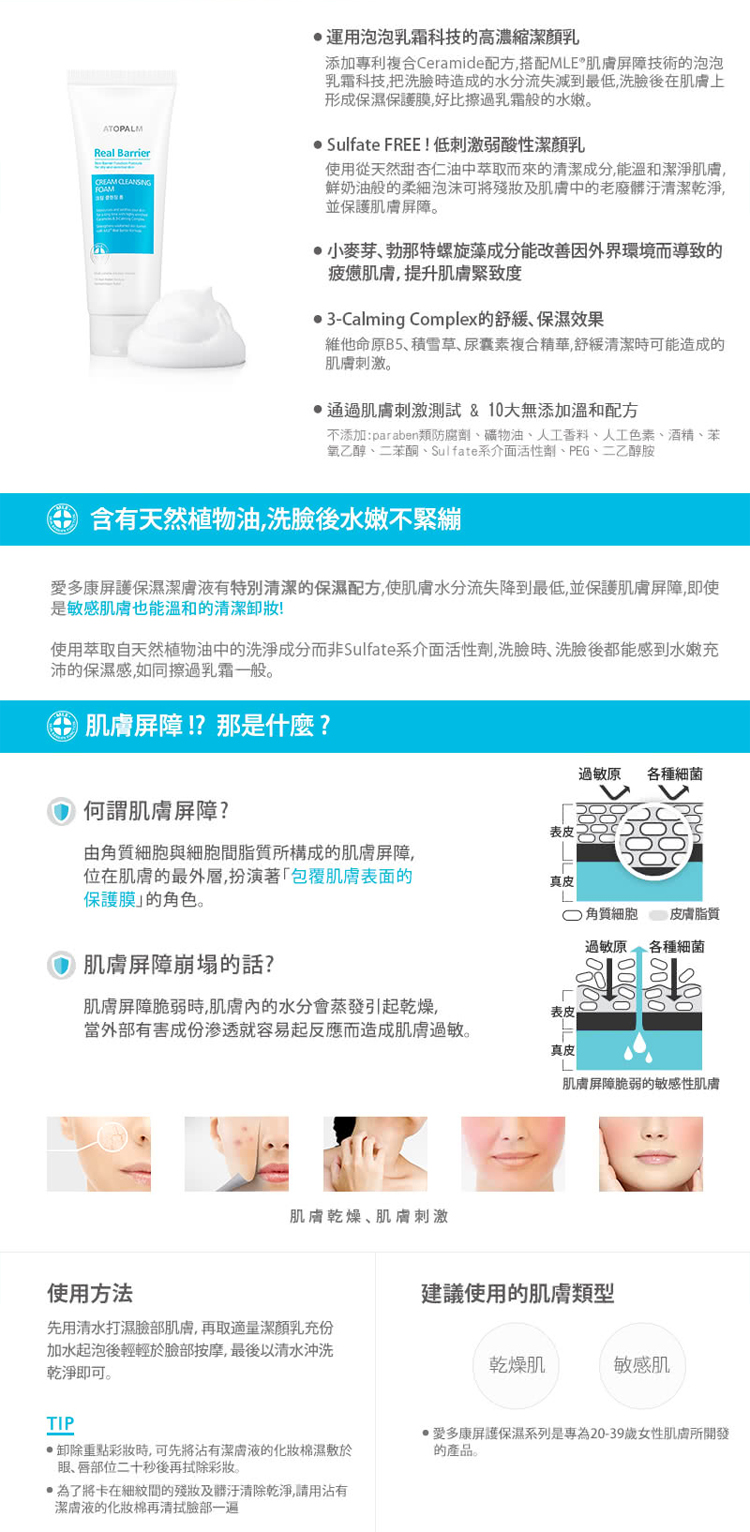 Direct imported product from Korea/Taiwan & 3-7 working days to be shipped.