This lotion specially designed for dry and sensitive skin. Contains patented MLE® formula to improve peeling, redness and other issues. The texture is not sticky and easy to be absorbed, quickly nourishes and soothes the skin.
All the ingredients are at EWG (Environmental Working Group) grade 1-2 with natural scent, which are safe to use for mother and baby.
How to use:
After washing the face or taking a shower, dry your skin with a towel. Sufficiently apply product onto dry face, arms, legs, and other affected parts to allow product to be absorbed.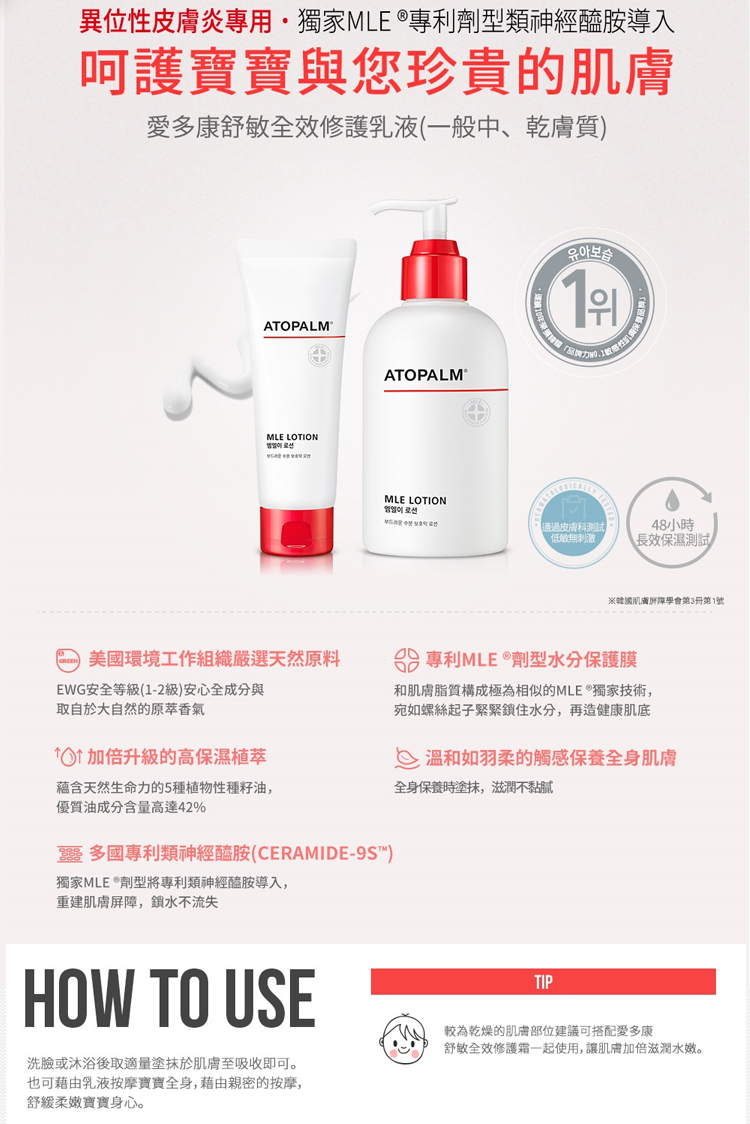 Direct imported product from Korea/Taiwan & 3-7 working days to be shipped.