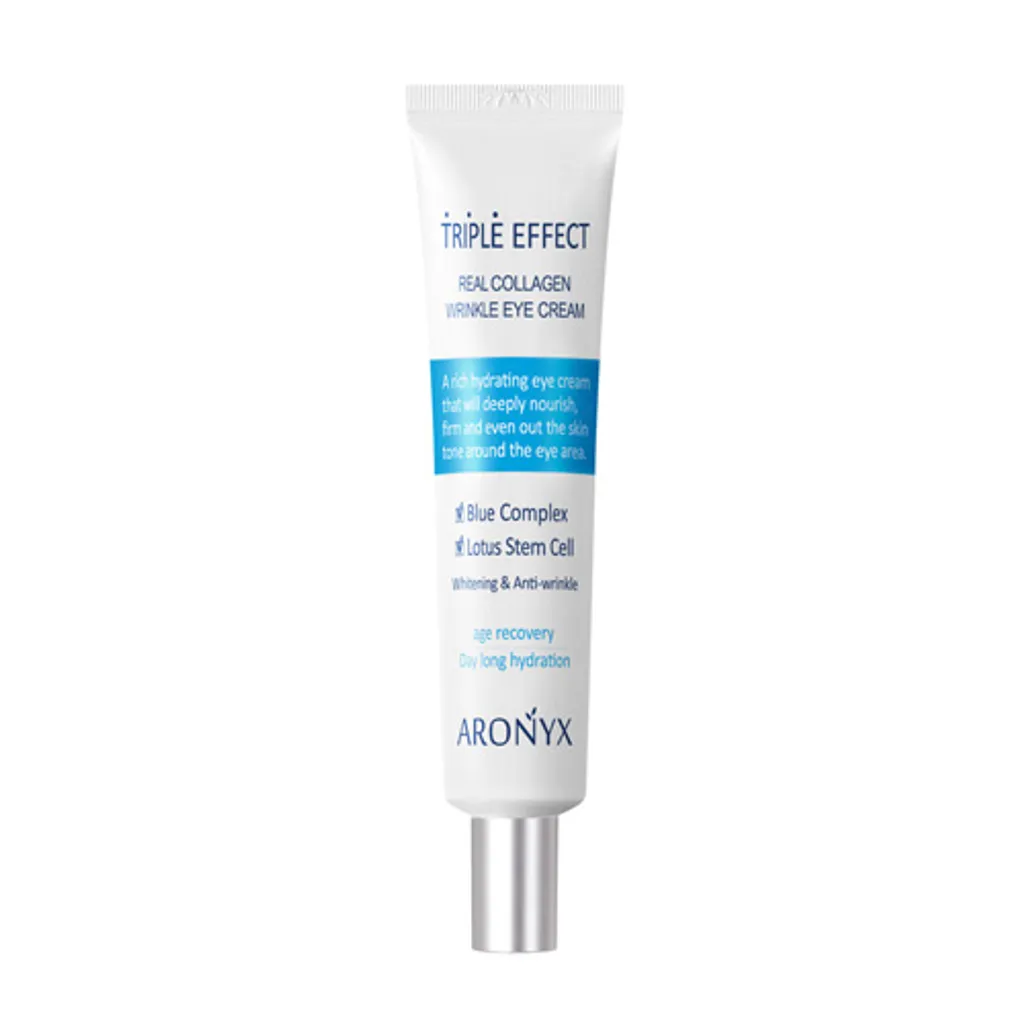 ARONYX Triple Effect Real Collagen Wrinkle Eye Cream 40ml
It is high moisturizing cream containing highly enriched triple ingredients, and rich nutrition ingredient gently wraps the skin for giving the skin vitality and elasticity. With moisture and nutrient-rich triple ingredients and three peptide ingredients, it hydrates and revitalizes your skin with moisture and elasticity.
Direct imported product from Korea/Taiwan & 3-7 working days to be shipped.