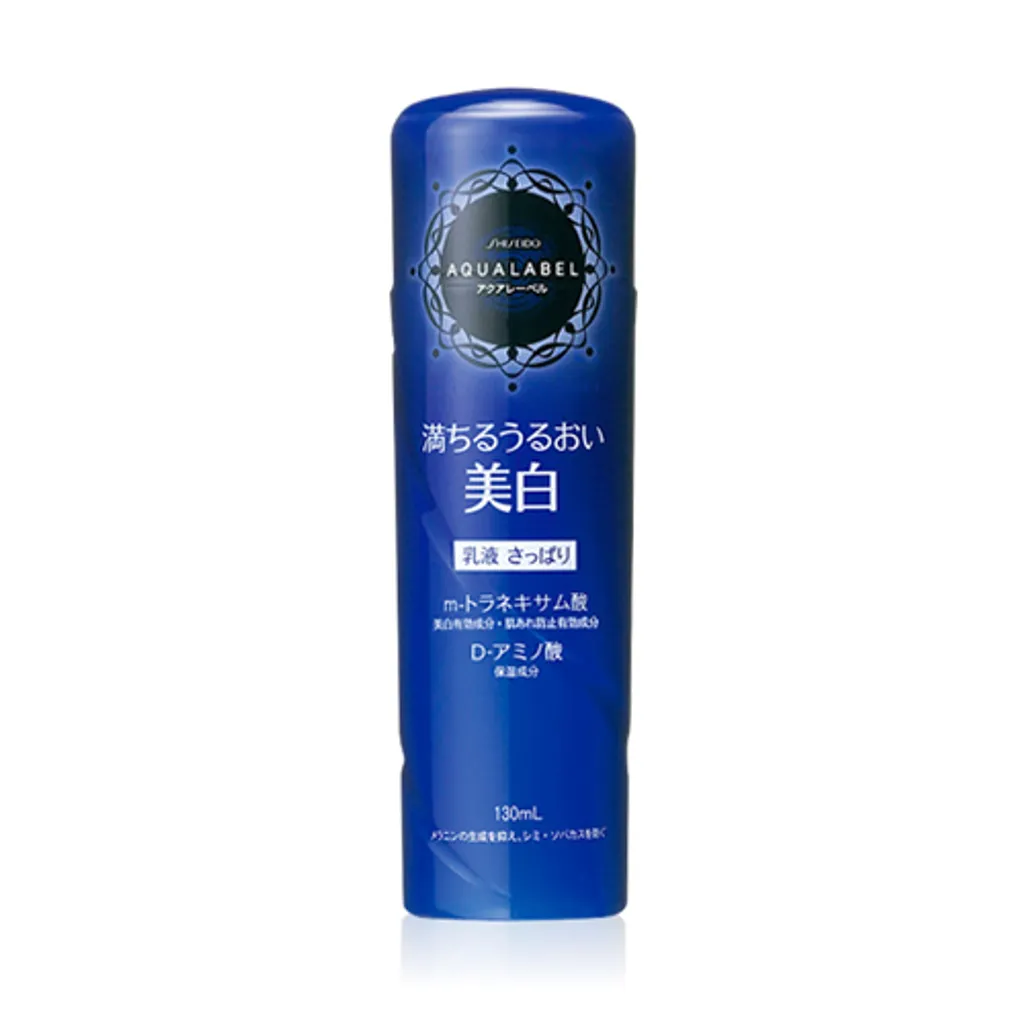 AQUALABEL White Up Emulsion 130ml
This moisturizing, refining whitening emulsion has a smooth, hydrating texture and a comfortable touch. It delivers moisture to every layer of the skin and locks it in, While preventing freckles and age spots, for skin full of translucency and radiance. Light rose fragrance. OTC product.
一款以美白&亮膚效果,實現充滿水潤感的明亮肌膚的美白乳液。抑制黑色素的生成,防止斑點和雀斑。
Direct imported product from Taiwan/Japan & 3-7 working days to be shipped.