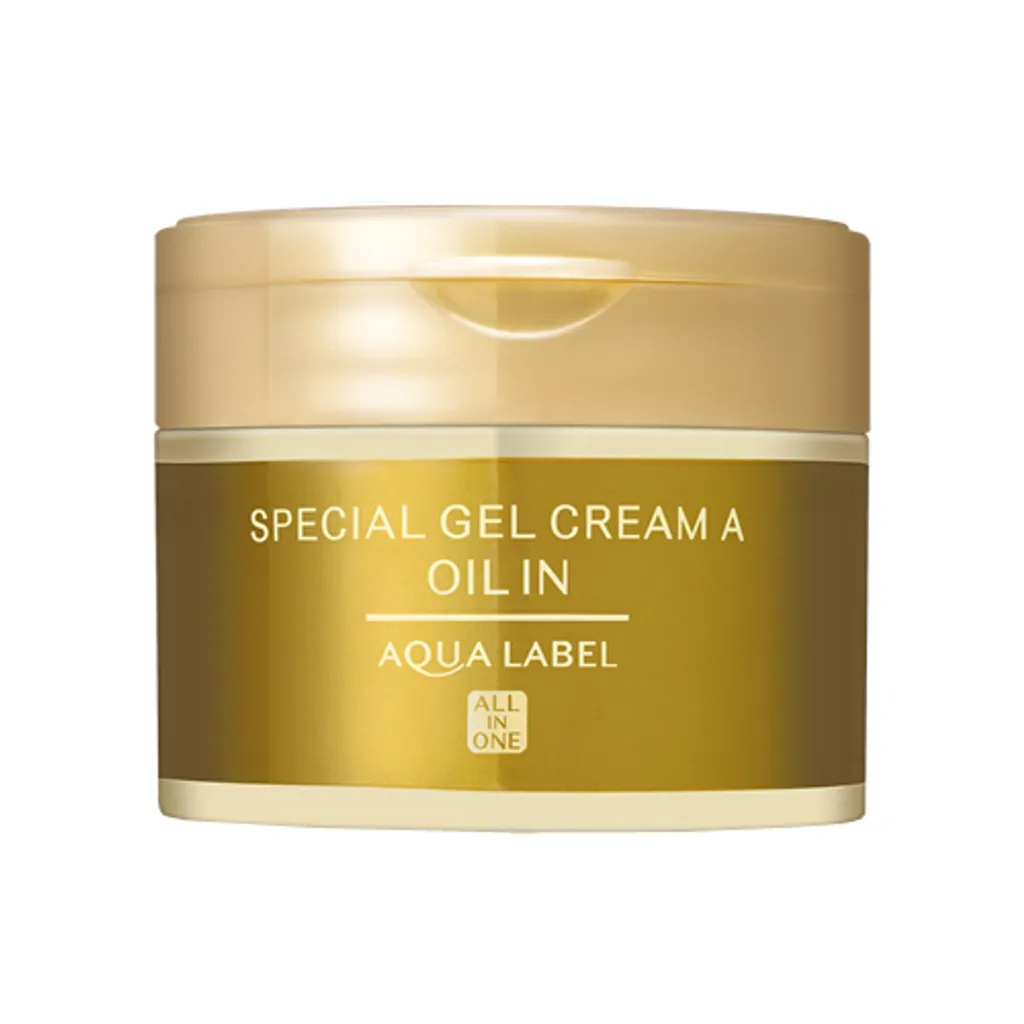 AQUALABEL Special Gel Cream A Oil In 90g
All-in-one cream with watery lotion, beauty serum, moisturizer milk, face cream and mask. It has a concentrated formula featuring "Baby Amino Acid", Collagen HYGL, and Double Hyaluronic Acid to deeply moisturize and improve the skins firmness and restores dry, ageing skins youthful glow. Light Rose Fragrance.
接近構成肌膚皮脂的3種油脂, 將油脂濃縮至精油膠囊內, 只要1瓶即可達成化粧水、乳液、精華液、乳霜、面膜五大功效。
Direct imported product from Japan/Taiwan & 3-7 working days to be shipped.