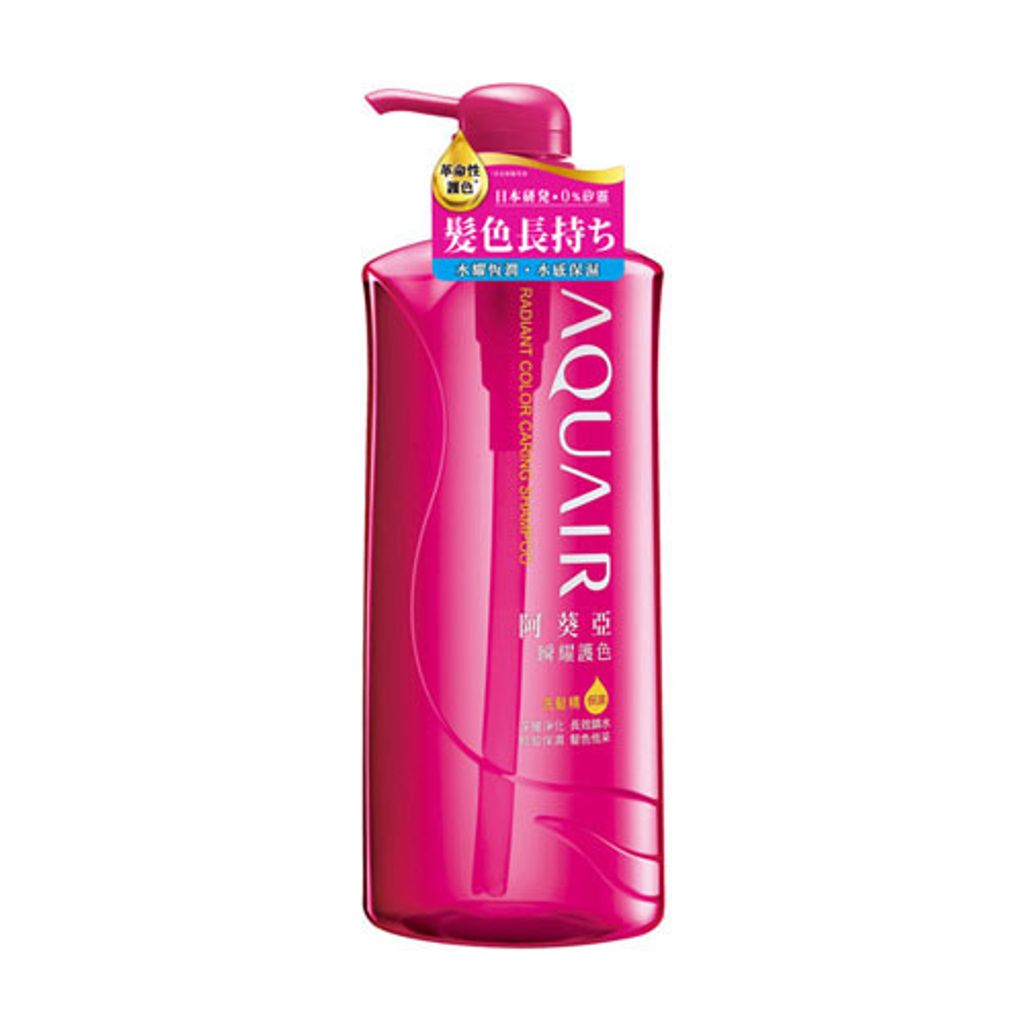 AQUAIR Radiant Color Caring Shampoo 600ml, Moisture
The color protection essence penetrates the hair, supplements the repair factors and moisture required for dry and damaged hair after dyeing, slows down the loss of hair color, improves and repairs damaged hair. Long-lasting lock of hair-moisturizing with the vitalizing ingredients.
瞬耀護色系列添加「水耀恆潤護色精華」,能補充染後乾燥受損髮所需修護因子及水分,減緩髮色脫落流失,還原髮絲潤澤光采。搭配AQUAIR經典成分:水潤光澤賦活成分,能豐潤髮絲,讓秀髮保濕補水無間斷。以及能使頭皮深層淨化的檜木精萃,高效淨化頭皮,讓髮絲健康並維持宜人清新。更有AQUAIR專屬宜人香氣,輕鬆除去沾染髮絲的惱人異味。
*Direct imported from Taiwan & 3-7 working days to be shipped.
For single order above *RM100

(WM)