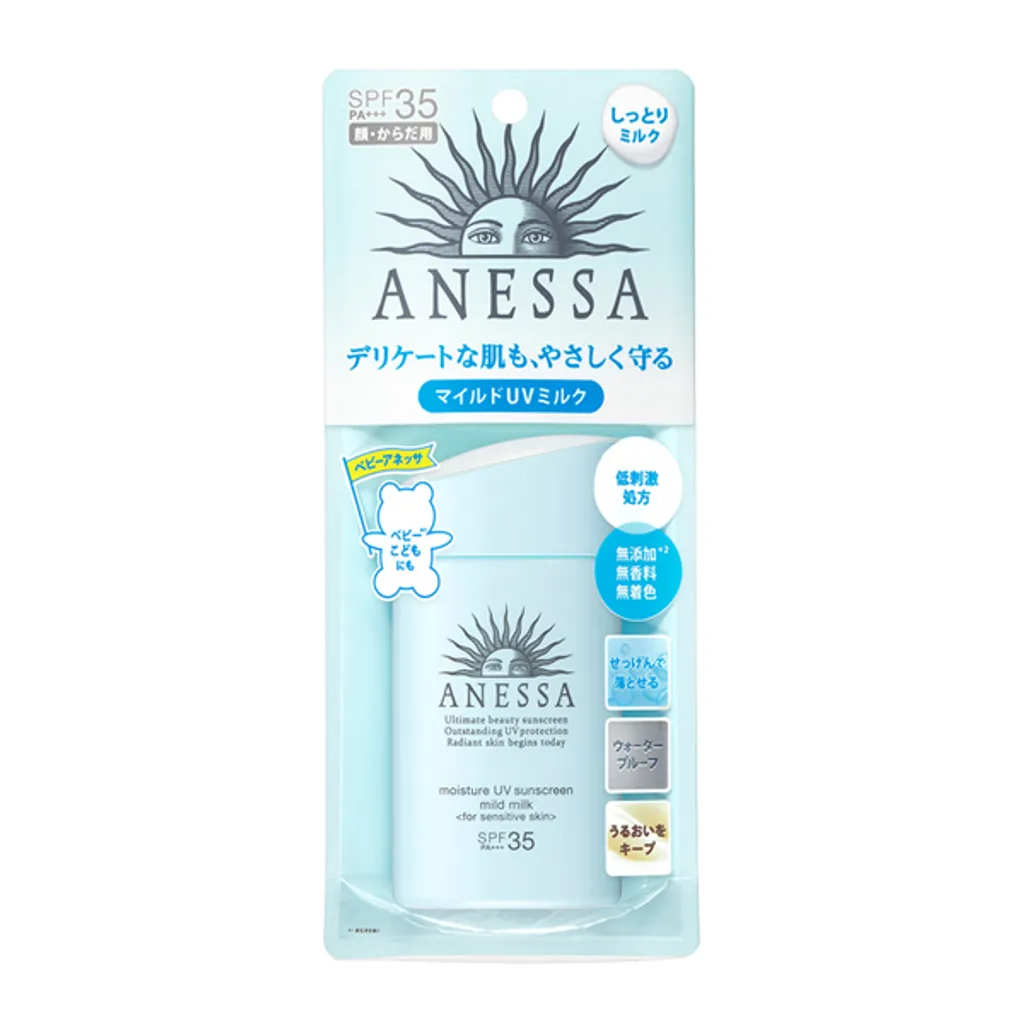 ANESSA Moisture UV Sunscreen Mild Milk SPF35 60ml (For Sensitive Skin)
Designed for sensitive skin, including children and babies.
A moisturizing sunscreen for face and body. High water resistance, contains super micro UV cut powders. With collagen complex for skin moisturizing, to minimize the UV drying of skin. High resistance to water, sweat & sebum.
No fragrance & coloring. Alcohol-free. Mineral-oil free. Paraben (preservative) free.
水凝防禦膜科技,讓UV防禦膜遇汗、遇水時變得更強悍、不易脫落,添加50%美肌保養成分,可當作粧前隔離乳使用,只需洗面乳或沐浴乳即可洗淨。敏弱肌膚及嬰幼童均能使用的低刺激配方,無添加、無香料及無色素。
*Direct imported from Japan/Taiwan.